Digital Marketing
October 8, 2023

Posted by:

admin

Category:

Careers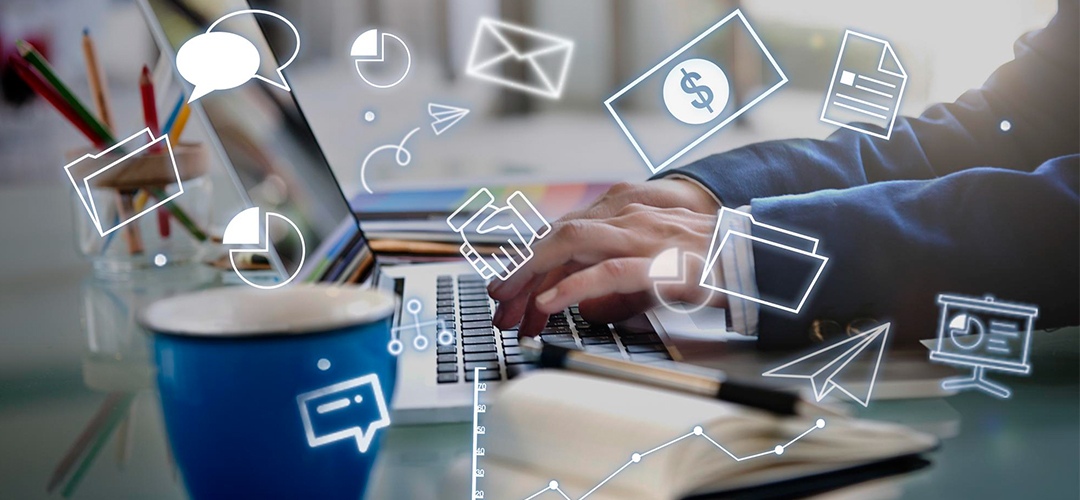 Digital Marketing is a modern way of promoting brands, products and services using all forms of digital channels such as websites, email, social media, mobile apps, etc.
The verge to assist businesses in connecting with and engaging with their target audiences, thus leading to the rise of internet and social media has increased the demand for digital marketing specialists and other sub-specialists under the Digital marketing wing.
What's this career about?
Digital marketing is another name for online marketing. These days every business and company utilizes digital marketing strategies as people use their mobile phones almost all day, making it easier to reach potential customers. There are different types of digital marketing some of which are:
SEO Marketing: SEO marketing, also known as Search Engine Optimization, is one of the most in-demand and sought-after abilities in the area of Digital marketing. Creating content that will rank highly in search engines for queries linked to brands and industries is the essence of SEO Marketing
Social Media Marketing: Social Media Marketing, is a type of Digital marketing that makes use of the strength of well-known social media platform to meet your branding and marketing objectives. Social media marketing uses social media and social networks—like Facebook, X platform (formerly Twitter), and Instagram—to market products and services, engage with existing customers, and reach new ones. It has a purpose-built data analytics, that allows marketers to track the success of their efforts and identify even more ways to engage.
Email Marketing: Customers on the email list can be informed about new products, deals, and other services through email marketing. Educating your audience about the benefits of your brand or maintaining their interest in between transactions can be a subtler way to market.
Content Marketers: the goal of content marketing to create and distribute valuable, timely, consistent material in order to draw in and keep the attention of a target audience and ultimately to encourage profitable consumer action. Whitepapers, informative essays, and other written material that establish a company as a thought leader in its sector are also a part of this style of marketing.
Conversion rate optimization: Increasing the percentage of conversions from a website or mobile app is called conversion rate optimization (CRO). Conversion rate optimization's primary objective is to increase conversions or the percentage of website visitors and potential customers who actually make a purchase, fill out a form, or otherwise interact with the site. A conversion rate optimization (CRO) professional may design the flow and structure of a website to increase conversion and interaction.
Pay-Per- Click-marketing: Internet marketers, who use PPC, or pay-per-click, are charged a fee each time one of their ads is clicked. Simply put, you only pay for advertising when a user clicks on your ad. It basically involves 'buying' website visitors in addition to generating them naturally.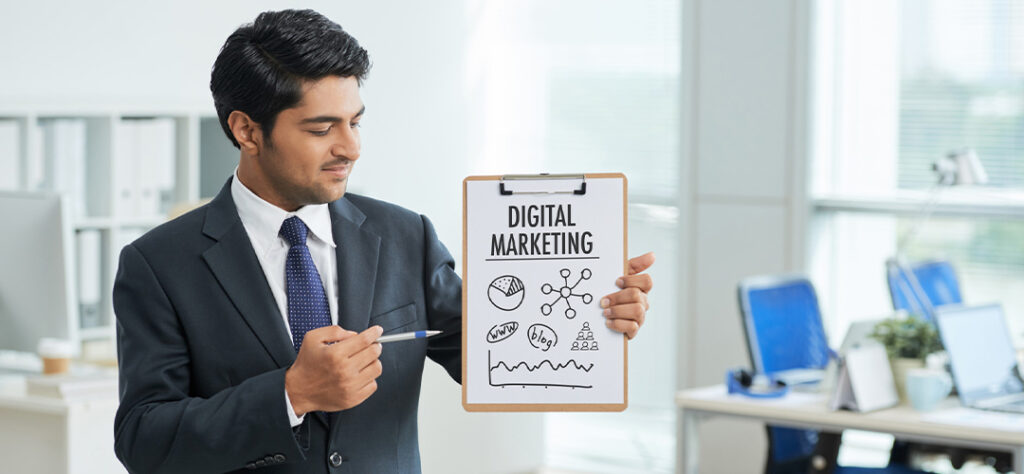 Being a Digital Marketing Specialist:
There is no fast cut to starting a career in digital marketing, but there are steps you can take now to give yourself an advantage over the competition.
Learn about the field and become acquainted with the fundamental ideas and instruments. A multitude of resources, such as blogs, podcasts, webinars, and video lessons, are easily accessible and cover a wide range of digital marketing subjects, strategies, and trends.
Get your digital marketing certification. Enrolling in an educational program has several advantages, including the chance to network with business leaders, get advice on your career path, and build a marketing portfolio you can use when you start applying for jobs.
Skill Set:
Building online communities is a key component of being a digital marketer. This is accurate whether you own your own company or work for a large firm.
Strategic Thinking: The most crucial skill in digital marketing is strategic thinking. A multi-phase digital marketing plan necessitates substantial research, design, and creation from the digital marketing manager and may take weeks or months to implement.
Data Analysis: Digital marketing managers, should be familiar with a range of analytics tools. These instruments aid in evaluating an experiment's efficacy.
Digital marketing Channels & Techniques: Digital marketing Managers, must be conversant with the main applications and channels of marketing. Social media, email, native search, and display advertising are the direct routes. SEO, SEM, PPC, email marketing, and social media advertising are among the most important marketing methods.
Visual Marketing Expertise: Digital marketing managers work collaboratively with graphic designers on social media, the company website, and email campaigns. Here, it's crucial to be able to follow the most recent developments in graphic marketing.
User Experience and Customer Experience: The user should have a seamless, engaging, and intuitive experience when using the brand's digital platforms. A digital marketing manager needs to be aware of customer psychology when it comes to website and social media optimization in order to meet and exceed client expectations.
Excellent oral and written communication skills. Excellent decision-making and problem-solving skills, creative and aesthetic sense.
Where to begin:
Pay Package:
The location of employment, the candidate's credentials, the sector in which they operate, and the kind of digital marketing certification they possess are just a few of the variables that affect the salary package also based on the skill set. With good qualifications, one can start with 6.8 lacks per annum. However average salary for a Digital Marketing Manager in India is 9.6 Lakhs per year (₹80.2k per month).
Future of Digital Marketing In India:
In the current global context, the potential for digital marketing is boundless. It should therefore come as no surprise that the highest paying digital marketing jobs in India favour candidates who regularly update their skill sets. Your capacity for critical thought along with knowledge of current industry trends can make you stand out from the crowd.
With 560 million internet users, India is a developing country. Brands may now reach consumers where they are, on sites like Facebook and other social media platforms, thanks to digitization. In both small and large markets, social media platforms like Facebook, Twitter, Instagram, and even YouTube are fostering tremendous business growth. Let's examine the potential of digital marketing in India from this angle.
Successful candidates may work in the e-commerce sector of the fashion and lifestyle industries. ITC, Jet Airways, Max Life Insurance, Amazon, Kellogg's, and Nestlé are some of the targeted businesses.
According to LinkedIn, the sector with the most job opportunities is digital marketing, which is expanding annually. Today, a large number of people make purchases based on the advertisements they see as they use search engines, skim through social media, and check emails.