Psychiatrist
October 8, 2023

Posted by:

admin

Category:

Careers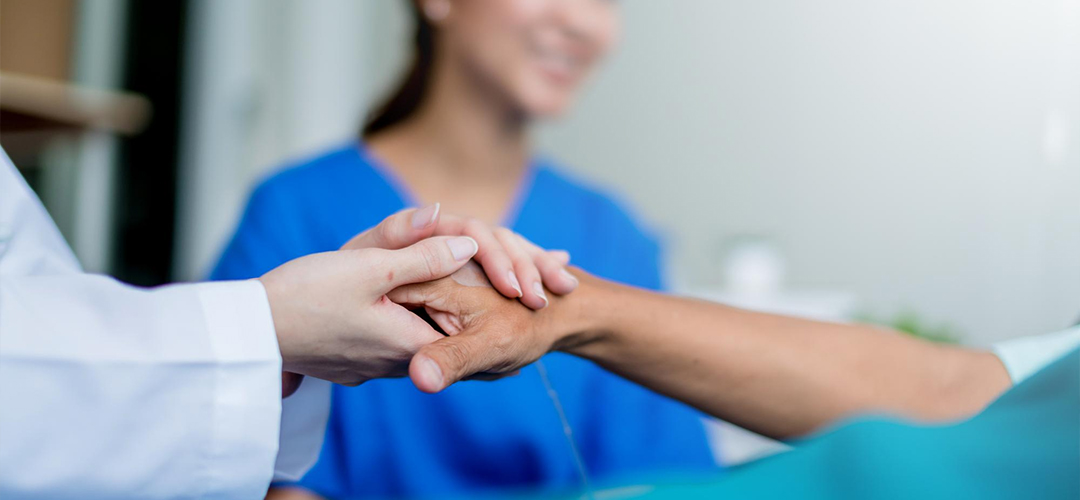 Have you always desired to work in medicine? Do you enjoy having conversations with new people? Have you ever attempted to comfort an upset friend by chatting or listening whilst they speak? Or perhaps you occasionally sing to your grandmother? Do you wish to assist patients who are unable to talk about their tragedy with others? Or You may assist the police in getting a criminal to confess to their crime! This medical speciality, which is quickly becoming one of the most in-demand due to an increase in patients dealing with traumatic illnesses both in India and abroad, offers a wide range of prospects in The area of medicine known as psychiatry which is dedicated to the identification, management, and prevention of mental, emotional, and behavioural disorders. A psychiatrist is a medical doctor (an M.D. or D.O.) who focuses on mental health, which includes substance use disorders. They are typically qualified to assess both the mental and physical aspects of psychological problems.
Some psychiatrists also complete additional specialized training after their four years of general psychiatry training. Can further be certified in the following fellowships which as certified by the Accreditation Council on Graduate Medical Education (ACGME):
Addiction Psychiatry or Addiction Medicine.
Child and Adolescent Psychiatry.
Consultation-liaison Psychiatry (patients with complex medical and psychiatric issues).
Forensic Psychiatry (patients involved in the legal or correctional system).
Geriatric Psychiatry.
Hospice and Palliative Medicine (patients with serious illness).
Pain Medicine.
Sleep Medicine.
How can you be a Psychiatrist?
After completing the years of Psychiatry Residency post graduation from medical school, you need to complete a written assessment to then obtain a state licence to practice medicine and thus be called a Psychiatrist.
To put it another way, becoming a general adult psychiatrist normally requires 12 years of post-secondary schooling, whereas becoming a child and adolescent psychiatrist can take up to 14 years.
Typically, the first year of residency training is spent working with patients who have a variety of medical conditions in a hospital setting. The psychiatrist in training then devotes at least more three years to learning how to diagnose and then treat mental illnesses, including using different types of psychotherapy, psychiatric drugs, and other treatments. Offices, hospitals, emergency rooms, and community settings are used for training.
One can take additional training and pursue other areas known as unaccredited fellowships shred below for reference:
Emergency Psychiatry (working with patients in crisis in emergency room settings).
Public and Community Psychiatry (working with social determinants of health).
Reproductive psychiatry (pregnant and postpartum women with mental health needs).
Can choose to be trained in more than 2 specialities simultaneously to care for complex patients with both medical and psychiatric issues. Examples include:
Internal Medicine / Psychiatry.
Family Medicine / Psychiatry.
Triple Board Paediatrics / Adult Psychiatry / Child & Adolescent Psychiatry
Know The Difference Between a Psychiatrist and Psychologist:
Psychiatrist: A psychiatrist is a medical doctor who has undergone residency and further psychiatric training. Psychotherapy, medication and other medical procedures can all be prescribed by a psychiatrist.
Psychologist: A psychologist often holds a doctoral degree, most frequently in clinical psychology, and frequently has received considerable training in both clinical practice and research. Psychologists use psychotherapy to treat mental illnesses, and some of them have advanced training in psychological assessment and testing.

Various specializations in Psychiatrist career:
Psychiatrist (Addiction / Substance Abuse psychiatry): The research and treatment of mental health conditions connected to addiction are the primary goals of the subspecialty of addiction medicine. Doctors who specialize in treating patients with addiction and abuse connected to behaviour, substances, or impulses operate in this speciality.
Psychiatrist (Clinical Neurophysiology): To clearly characterize the damaged region in any part of the brain, the type & degree of damage, along with disclosing the irregularities in question. To conduct tests that are concerned with assessing the electrical functioning of the brain, spinal cord, and nerves in the limbs and muscles
Geriatric Psychiatrist: Geriatric Psychiatrist: Geriatric Psychiatrist focuses on the investigation and treatment of mental illness in elderly people. Dementia and depression are two of the most prevalent conditions that geriatricians diagnose, treat and manage. Psychogeriatric is a common name for this speciality
Psychiatrists (Hospice and Palliative Medicine): Those practising this subspecialty of psychology on symptom management, pain alleviation, and end-of-life care. They possess cutting-edge knowledge and abilities to lessen the pain of people who have curable, fatal, and life-limiting illnesses.
Psychiatrist (Sleep Medicine): The diagnosis and treatment of sleep disturbances and disorders are the focus of psychiatrists who practise in this subspecialty. These disorders range widely in type, but many share symptoms such as excessive daytime sleepiness, sleep apnea, narcolepsy, idiopathic hypersomnia, Kleine-Levin syndrome, menstrual-related hypersomnia, idiopathic recurrent stupor, or irregular circadian rhythms.
Forensic Psychiatrist: Numerous psychiatrists work in the fields of nexus with law and psychiatry. In legal contexts, it means involving civil, correctional, regulatory, criminal, or legislative issues, scientific and clinical competence is required. They are qualified to offer a range of services, including supporting criminals with medicine and psychotherapy are figuring out whether convicted individuals have the mental capacity to comprehend the charges and cooperate with their counsel, among other things. They may also testify as experts in both civil and criminal cases.
Psychiatrist (Child and Adolescent Psychiatry): Psychiatrists work in this field, where they concentrate on identifying and preventing mental illness in kids, teenager, and their families. Due to the enormous and constantly expanding impacted community, this industry is tremendously commutative
Psychiatrist (Psychotherapy): Some psychiatrists have specialised training in talk therapy, sometimes known as psychotherapy, where conversation is used to observe and thus assist people with a wider range of mental diseases and emotional problems. Numerous research studies have been conducted and brain imaging techniques have demonstrated that psychotherapy has a good impact on the brain of individuals with mental diseases, such as depression, panic disorder trauma stress disorder and others.
Military psychiatrists: Military psychiatrists treat senior soldiers who are disabled by psychiatric disorders with the goal of keeping as many of them as possible duty-fit. This includes counselling for mental health difficulties, counselling for substance abuse prevention and treatment, and medical therapy for mental diseases with biological bases. It also includes counselling for individuals and their families on a variety of life issues.
Neuropsychiatrist: Neuropsychiatrists treat mental illnesses brought on by nerve system problems. To assist patients who have trouble understanding or digesting information, some psychiatrists specialize in this discipline of medicine. When given the freedom to figure things out on their own or when they are taught in the traditional manner, patients have difficulty completing projects or expecting particular types of skills.
Psychiatrist (Brain Injury Medicine): A multidisciplinary strategy comprising neurologists, psychiatrists, physiotherapists, speech and language therapists, occupational therapists, etc. is essential for acute traumatic brain injury in order to maximize outcomes. In some circumstances, medication is also used to treat post-traumatic epilepsy.
Highest-paid Psychiatrists across the world:
Germany: Psychiatrists in Germany make about €324,000 a year in fees for their services, however physicians who work in university clinics and private hospitals earn more money than their counterparts in public hospitals.
Canada: In Canada, an academician or a community psychiatrist who would be located in Ontario would draw between 1,80,000 and 2,50,000 CAD annually. Also, CAD 3,50,000 for a psychiatrist working for 7plus hours and all week or more per year by then charging CAD 200 per hour
United States: As per a survey conducted, the average yearly income of a psychiatrist is roughly around $260,000 based on specialities
Ireland: An Irish consultant psychiatrist with more than four years of experience can anticipate a base gross annual compensation ranging from €127,000 to €175,000 annually
India: The average salary of a top psychiatrist, garnering some experience, can range from Rs 50,000 per month and go on as per experience. Based on the top companies, the average salary can vary to Rs.1,11, 500 per month
Netherlands: In the Netherlands, medical specialist, make €5,000 per month during their first year of employment and €8,760 per month after accumulating more than 6 years of professional experience
Colleges in India:
– Christ University, Bangalore
– St. Xavier's College, Mumbai,
– The University of Calcutta, Kolkata
– Fergusson College, Pune
– TISS – Tata Institute of Social Sciences, Mumbai