Surgeon
October 8, 2023

Posted by:

admin

Category:

Careers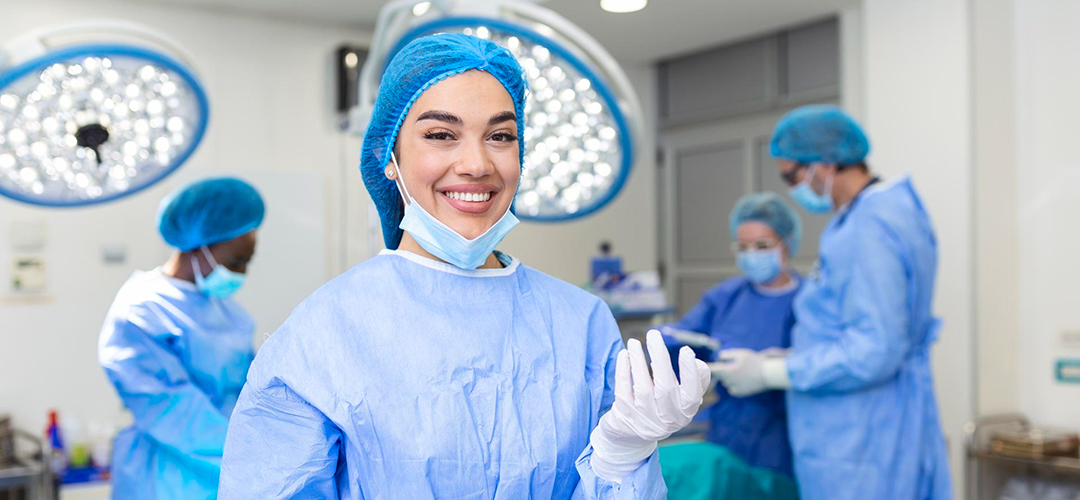 Who is a Surgeon?
A doctor with a medical degree and a speciality in organs or procedures is known as a surgeon. Their main duty is to perform invasive interior procedures on a patient's body to address various issues brought on by illness or injury. A general surgeon must complete at least 13 years of training and education. We have to expect to extend the course by one to two years for those who want to specialize. Ophthalmology, gynaecology, podiatry, and dentistry are just a few of the medical specializations that doctors might practice in, but as a surgeon, it is by its own a field and has a profession devoted only to surgical treatments.
However, before performing any treatments, surgeons provide patients personal consultations and they have their staff or other specialists collect diagnostic information from the patient or patient's family. When the procedure starts, the surgeon will assess the information and imagery to decide how to move forward most effectively.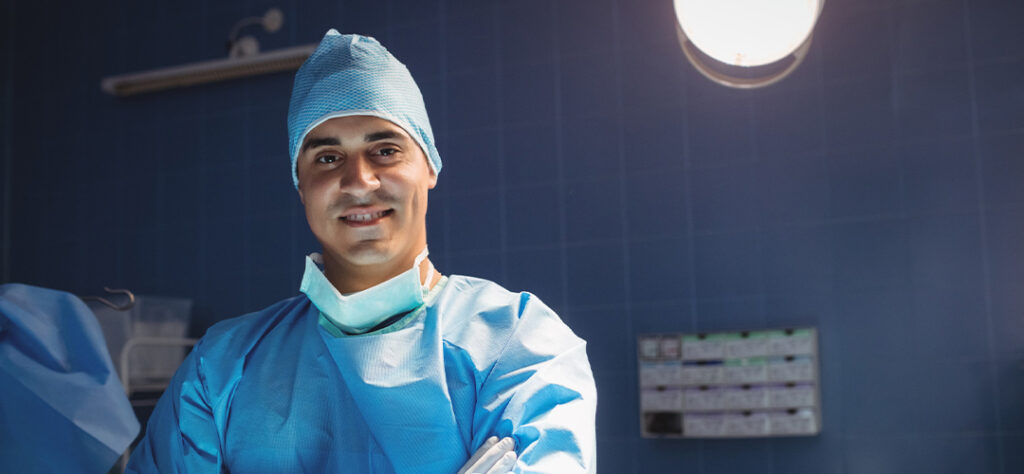 Eligibility that leads to becoming a surgeon
The most educated and skilled professionals in any discipline are considered to be surgeons. There is a long road ahead if one wants to be a surgeon. First one must enter high school with excellent marks and a good aptitude for science and math. Additionally, must be passionate about medicine and the human body. Although a lot of effort needs to be put over this entire process, becoming a surgeon will ultimately be rewarding on a personal and financial level.
The path to becoming a surgeon is long and intense, as it involves:
Passing the 12th Grade: Before applying to medical school, candidates must pass their 12th grade or pre-university course in physics, chemistry, and biology (PCB) with the required cut-offs.
Passing NEET-UG: Students will now be eligible to take the NEET entrance exam. It is the only entrance exam for MBBS admission in India which is an MCI-recognized medical college, with around 76,928 medical seats available. After achieving the required percentage, admissions to the MBBS program is then possible however dependent on the cut-off scores and participation in the counselling process.
MBBS Course: It is one of the most well-known graduate degrees for a career as a doctor in India, and those who pass the NEET exam with the necessary percentile are eligible to enrol in the program. Pre-, Basic, and Paramedical topics are covered in this five-and-a-half-year program. In the MBBS program, a medico can study medicine and surgery. Additionally, during their MBBS program, students must fulfil a 12-month rotational internship requirement. After earning your MBBS degree with honours, you are qualified to pursue further studies in the medical sciences field.
Clearing NEET-PG: Admission to MS programs in Indian medical institutes is based on the NEET-PG (National Eligibility Entrance Test-PG), which is administered by the National Board of Examination. The INI-CET exam is held for admission to AIIMS, JIPMER, and other INI-Institutes. In order to enrol in an Indian medical college and pursue an MS degree, candidates must fulfil specific exam eligibility requirements. The merit list and cut-off score also play a role in selection and admission to medical colleges.
After receiving an MBBS degree and passing the NEET PG test, the next step is to earn a Post-Graduation degree, with MS being one of the most popular PG programmes after MBBS. With this degree, you can enter the road to becoming a surgeon.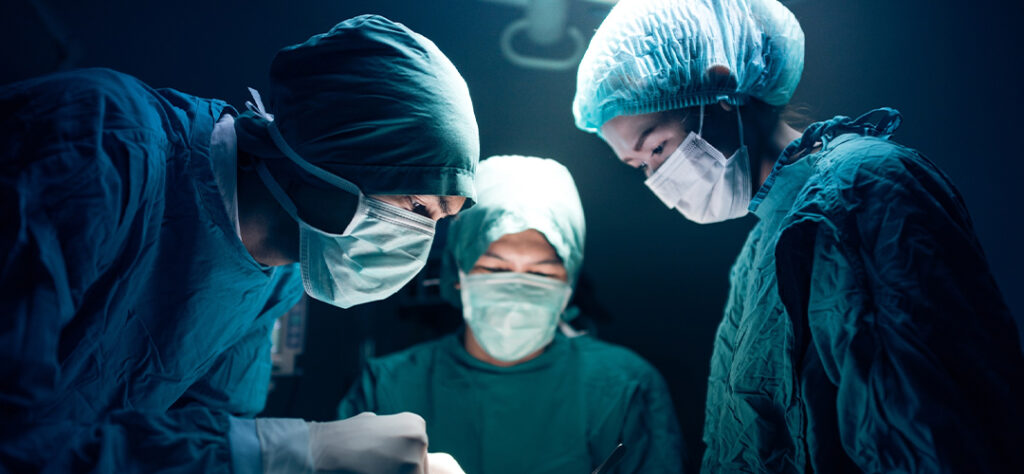 Potential Career Options
To pursue a career as a surgeon needs to quickly learn that one will have a wide range of alternatives. Each option requires intensely specialized training, and if you later decide to switch specialities, you will have to go through a completely new residency—one of the toughest professional training programs. Below are some of the options as a starting point, but also should figure out what organ or condition most interests to further in that area as a specialist.. Regardless of whether the first inspiration is sparked by a moving personal experience or purely intellectual inquiry, they are all equally valid.
General Surgeon: A broad field of study with numerous subspecialties, including vascular, breast, colorectal, endocrine, upper and lower gastrointestinal (GI), and kidney, liver, and pancreas transplant. Laparoscopic surgery is a general surgery technique that can also be practised as a subspecialty.
Neurosurgeon: Neurosurgeons, who are sometimes known as brain surgeons, can perform delicate procedures on the spinal cord, the brain, or other parts of the nervous system. For example, they focus on conditions affecting the peripheral nerves in the hands or legs. While other neurosurgeons also focus on paediatrics, vascular nerves, epilepsy, or cancer.

Plastic Surgeon: Most frequently, we associate plastic surgeons with doing elective, aesthetic surgeries like mole removal or nose jobs. However, the work in this sector also includes reconstructive surgeries on persons who have been in severe vehicle accidents, burn victims, or people who were born with constrictive defects.
Heart surgeon: Also known as a Cardiac Surgeon, Cardiothoracic surgeons specialize in operating on the heart, its valves, structures, and significant veins and arteries nearby are thus addressed as cardiac surgeons. The lungs, oesophagus, and heart are just a few of the upper abdominal organs that general cardiothoracic surgeons concentrate on. Cardiothoracic surgeons solely operate on the heart.
Orthopaedic Surgeon: An orthopaedic surgeon examines a patient who fractured their arm as a child. The majority of patients only need a straightforward cast, but an orthopaedic surgeon can be charged with reassembling bones that have been crushed or broken by high-velocity bullets. Orthopaedic surgeons assist in reassembling the skeleton following an accident or replacing joints with vital prostheses.
Paediatric Surgeon: Children are seen by paediatric surgeons from birth into late adolescence. They decided to focus their medical practice on providing paediatric treatment. The specifics of treating children medically and surgically are taught through advanced training and practical experience.
Oral Surgeon: Healthcare experts with training in both dentistry and medicine are oral surgeons. They carry out difficult operations and handle a range of illnesses. They perform wisdom tooth extractions, treating accident-damaged mouths, or implanting teeth.
Ophthalmic Surgeon: This is the field for people who are captivated by the eye, one of our most delicate organs. One can build a successful practice by using Lasik to restore eyesight or by helping people with a variety of conditions, such as cataracts or glaucoma.
Navigating your way to your First Job as a Surgeon
One is prepared to apply for positions as a fully trained surgeon after finishing all the required training and passing the required examinations. This can go in several directions:
Joining a private practice: This could entail the beginning of your own medical practice or joining an established medical organization.
Hospital employment: Many surgeons are employed by hospitals, either as salaried staff members or as independent practitioners with permission to perform surgeries at the respective hospital.
Academia: If you enjoy teaching and research, you might want to think about working at a hospital or medical school that is connected to a university which is affiliated to a hospital.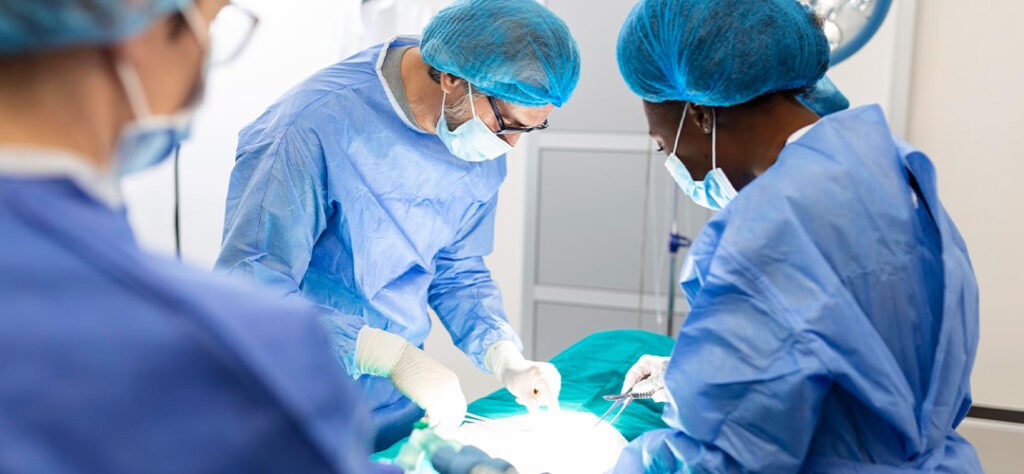 A few Institutes in India:
Below are a few Private Medical colleges in India that offer PG courses in Medicine. According to your PG NEET ranking, these hospitals welcome applications for PG courses. It is important to check with recent sources before making any judgments because rankings and information may change.
Christian Medical College (CMC) in Vellore, Tamil Nadu
Kasturba Medical College (KMC) in Mangalore, Karnataka
Christian Medical College (CMC) in Ludhiana, Punjab
Maharajah's Institute of Medical Sciences (MIMS) in Vizianagaram, Andhra Pradesh
SVS Medical College, in Mahabub Nagar Telangana
Also, a few Government Institutes are shared below for reference, The below-mentioned list is formulated on the basis of overall performance in the past years, popularity among students and reviews. However, the top 20 government medical schools in India are not the only schools on the list. After passing the PG NEET admission exam, you can apply to many additional colleges for an MD degree.
All India Institute of Medical Sciences (AIIMS) in New Delhi, Union Territory, Delhi
Government Medical College in Kozhikode, Kerala
Armed Forces Medical College (AFMC) in Pune, Maharashtra
Jawaharlal Institute of Postgraduate Medical Education and Research (JIPMER), in Pondicherry, Kerala
Maulana Azad Medical College (MAMC), in New Delhi, Union Territory, Delhi
Pay scale for Surgeons:
The salary varies according to a number of factors, such as the amount of experience, the kind of surgeon, the area of employment, and so forth.
Based on their speciality, during internship the pay based on the type of hospital if it is a government hospital would differ from private hospitals. Would be anywhere starting from Rs.10,000 to based on the senior residency go to Rs.50,000 (based on location and all other factors).
If you join as a junior consultant or assistant professor after a year of service as an SR, you will often be offered between Rs. 75,000 and 90,000. (Approximate or may differ)
Also considering the number of years of experience the salary offered begins from Rs.1 lakh to as high as 25 lakhs and above, dependent on location, speciality, hospital and additional factors.