Eat Healthy to Power your Body and Brain
October 15, 2023

Posted by:

admin

Category:

Grooming Gyan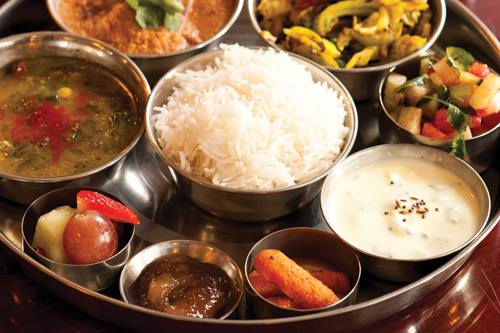 Eating healthy is important, and we all know that. But what does healthy eating really constitute? Simply put, it means eating a balanced diet that provides all vital nutrients – like carbohydrates, proteins, fats and fatty acids, vitamins, minerals and fibre – in the right proportion. Healthy eating helps all the internal organs and systems to function optimally. When we are healthy we feel good physically, mentally and emotionally. This state of good health is reflected in how we look, on the skin, hair, nails and in all our actions and disposition.
Children, today, are overburdened with their studies, assignments, and projects, running between classes, or playing, right from the time they are up. Also, their body is going through a phase of rapid growth and development. Thus, they need to eat healthy and nutritionally balanced meals.
Breakfast is the first meal of the day after your body has fasted for almost 10 to 12 hours during the night. A nutrition-packed breakfast replenishes the body with energy and vital nutrients needed to kickstart the day.
A healthy breakfast will keep you physically fit and active. It will recharge your brain cells to keep you in a good mood, and boost memory power, focus and attention span, throughout the day. Without it, you are likely to feel tired, irritable, sluggish or restless.
It regulates your metabolism, helps lose excess weight and also helps maintain a healthy body weight.
However, those who skip breakfast or skimp on it are likely to snack more on junk food like chips, sugary snacks, sweetened drinks and chocolates. Because when you are hungry, you are likely to snack on anything that will help you satisfy your hunger, or overeat at lunchtime. And because it is comfortable and easy, you are likely to develop wrong eating habits.
So What Should You Eat? In the fast lives that we lead today, it is almost impossible to enjoy an elaborate home-cooked breakfast spread. But it does not mean that you can't eat a healthy breakfast.
Eat eggs, milk, fruits and nuts for your protein, vitamins and mineral needs. There are fast-to-cook and good-to-eat breakfast options available in the market for kids, which are specially formulated, to meet their nutritional requirements. Plain and flavoured breakfast cereals such as oats, cornflakes, wheat flakes, rice crispies, muesli, milk additives, and health drinks, provide sufficient nourishment to last you till your next meal. These foods are rich in fibre, good carbs, and proteins and are fortified with vital nutrients including iron, calcium, various vitamins, DHA and other nutrients. Combined with milk, fruits and nuts, these make a quick, tasty and healthy breakfast.
Just like breakfast, your lunch and dinner are equally important and should provide you with balanced nutrition to keep you going, every day of your life.