Co-worker Compatibility Quiz
Since we spend about eight hours a day at work, it is crucial to get along well with our co-workers. Going to work may be a productive experience when co-workers get along and like each other to work as a team. In contrast, a workplace full of quarrelling employees who don't trust one other can be a difficult place to work. You can use this fun quiz to gauge how well you get along with your co-worker's test. Complete this fun quiz and check the scores below, and read the interpretations. Share it with your colleagues and exchange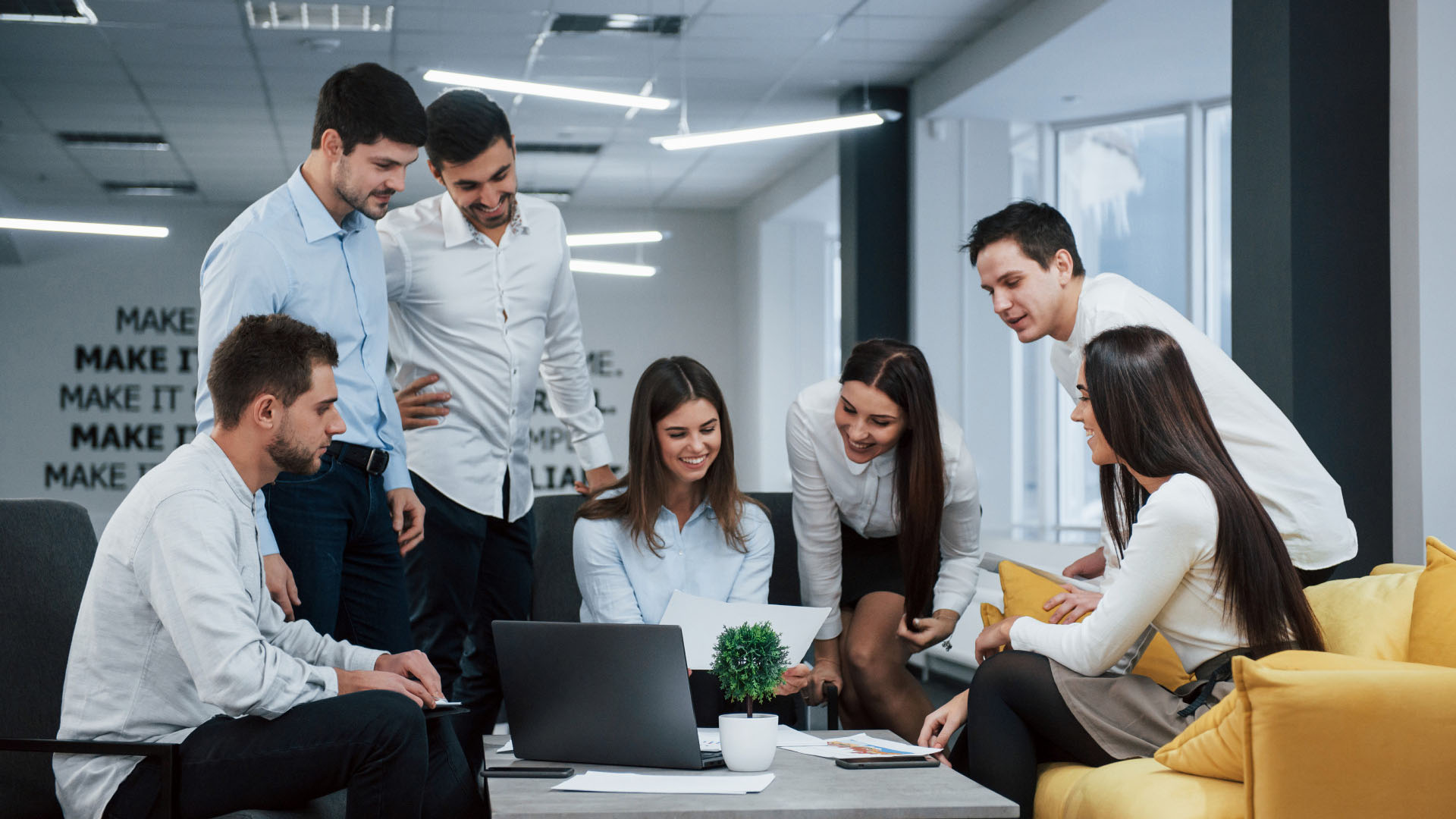 1. You believe that your coworker, who was promoted instead of you, is not as competent as you are. So how would you react,
a) You decide that he was probably lucky and leave it at that.
b) You feel demotivated and upset about it.
c) You check what you can do to increase your odds the following year by speaking with your co-workers.
2. You struggle to collaborate and work with a group because you can't always do things your way.
a) Most of the time
b) Rarely
c) Sometimes
3. As a leader, you are accountable for your team's poor performance.  So you..
a) … Inform your supervisors that your team is entirely to blame.
b) Discuss about the issue with your team members and make plans for how the team can perform better going forward.
c) …You accept accountability for your poor performance.
4. You can sense what your coworkers are feeling.
a) Most of the times
b) Rarely
c) Sometimes 
5. When a colleague criticizes you how do you deal with it?
a) You ignore it.
b) You attempt to comprehend why he did it.
c) You pay him back in the same coin. 
6. You freely express your feelings at work.
a) Often
b) Rarely
c) Sometimes

7. Your weekend is ruined when your boss unexpectedly asks you to report to work. Which of the below do you choose?
a) You don't show up and provide an explanation. 
b) Tell your manager why you believe it is not essential.
c) You quietly agree and comply. 
8. You talk freely about your personal life at work. 
a) Often
b) Never
c) Rarely
9. While you are in a meeting with clients, how do you gauge the situation?
a) Merely by understanding the conversation.
b) Observing their body language as well as what they say. 
c) Based on their quick response to your recommendations.
10. You always try to criticize a subordinate's behaviour, not them.
a) Most of the time
b) Rarely
c) Sometimes
11. A heated argument breaks out when you are in the middle of an important meeting. How do you react?
a) You choose to maintain silence.
b) Attempt to diffuse the situation by being a mediator for everyone.
c) Choose the side of the group you believe to be correct.
12. Your angry client calls you and criticizes you as if you weren't able to meet a deadline. How do you manage this situation?
a) You hear him out quietly first and then let him know the reasons for the delay.
b) You get upset, take offence and retaliate.
c) Chose to be silent and just listen with no response.
13. When you are criticized for your work? How do you react?
a) You feel extremely upset and defensive. 
b) You feel that you lose your sense of worth and confidence.
c) you try to view the criticism with objectivity.

14. It is critical that you receive praise and recognition for your efforts. 
a) All the time
b) Never
c) Most of the time
15. In comparison to working by yourself, working in a group requires less effort. What do you feel?
a) Yes, I agree
b) No, I disagree
c) Maybe sometimes 
16. Your colleague plans and leaves the office early, while she tosses all of her work at you. How do you handle?
a) Even though it makes you angry, do it anyway because you never know when you'll need the favour returned.
b) You do a shoddy job to prevent her from doing it again. 
c) Tell her why you're unable to do it.
17. Your co-workers chose to come to you for advice. 
a) Quite often
b) Occasionally
c) Rarely 
18. When you must collaborate with a person you detest; how do you chose to team up?
a) Stay as objective as you can. 
b) Pay no attention and ignore them completely.
c) Listen to his advice, but go your own way.
19. One of your employees has found a fantastic way to solve a work-related issue. How would you take it?
a) Keep the solution to yourself and keep others in the dark. 
b) You send it to your supervisor so that you may take credit for it.
c) Recognize and publicly thank your subordinate for his efforts.  
20. Off late you observed, your supervisor has been acting differently towards you. How do you react?
a) Find out by asking him, if you offended him in any way.
b)  Attempt to figure out the cause of his behaviour and take appropriate action.
c) Ignore it and hold out to hope that he will soon get back to being himself.
21. You seek the support of a coworker you detest. 
a) Yes Occasionally 
b) Very Rarely 
c) Quite Often 

Check the scoring table below for your reference. For every question allot yourself points for the options you had chosen. Then just adding up all your points together would be your total score. Read the interpretations below the score card and share this friendly Colleagues quiz with all your friends and colleagues, then compare and have fun…
Scoring Interpretations: 
You have a high level of interpersonal intelligence if your score was between 42 and 63. You have good working ties with your subordinates and superiors. This is a result of your capacity for trusting others to find innovative solutions to problems. Being able to be aware of emotions, both in yourself and others, is one of your key assets. You have the capability to respond positively to criticism. 
If you have scored between 21 and 41 points, you have a decent level of interpersonal intelligence, meaning you typically get along well with your coworkers and superiors but occasionally may find it challenging. A greater understanding of your own and other people's emotions may help you handle people better make it a smoother journey
If you received a score of 0 to 20, your professional relationships with supervisors and coworkers may be suffering. You must develop the capacity to respond constructively to criticism, and not take it personally, thus it is important to become more sensitive to your own feelings as well as those of others, and treat others with consideration. The inability to establish trustworthy bonds with others may be one of the major contributing reasons, thus you must strive to be more trustworthy. 
Tips & Tricks to read:
Feelings play a critical role in revealing insight about people and their behaviour. 
It's crucial to have faith in everyone around you, not just in yourself. You are more inclined to be creative the more trustworthy you are.
Be open to accept a colleague's good points, even if you don't like them.
Keep putting an effort to be emotional and sincere with yourself. You can accomplish this by setting aside a dedicated time daily to reflect on your life and job. Just type your thought, that seem to be cluttering your head in case you are drained, worried, joyful, apprehensive, and hateful all the emotions be expressed on paper and released out of the system. To be thus open to breathe in fresh emotions and go light on the personal and well as professional front.